Commercial Roof Inspection  Orlando, FL
At Gravity Roofing, we understand how important it is to keep your business safe and secure. That's why we offer reliable, professional, and trustworthy commercial roof inspection Orlando, FL. Our team of experienced roofers will provide you with an accurate assessment of your roofing and make sure any potential issues are addressed in a timely fashion. We take pride in our commitment to customer satisfaction, so you can rest assured that you're in good hands when you choose Gravity Roofing for your commercial roofing needs.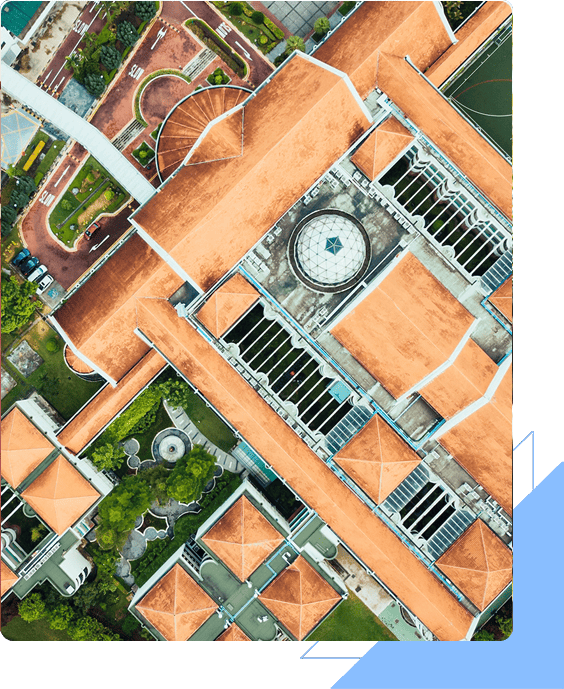 Commercial Roof Inspection
At Gravity Roofing, we understand that a commercial roof inspection is a serious task. That's why we offer reliable, professional, and trustworthy service at an affordable price. With 13 years of experience and a workmanship guarantee and warranty, you can count on us to get the job done right. We are locally owned and operated, so you can trust that we are invested in the community and dedicated to providing the best service. Get in touch with us today for a free quote!
Our team of skilled and experienced professionals will ensure that your roof is inspected thoroughly and that any potential issues are identified and addressed in a timely manner. We use the latest technology and techniques to provide accurate and up-to-date inspections of your commercial roof. Our commitment to quality and customer satisfaction is unmatched, and we guarantee that you will be happy with the results of our services. With our knowledge and expertise, you can be assured that your roof is in good hands.
Ensuring Safety & Compliance with Commercial Roof Inspections in Orlando
It's vital to ensure safety, compliance, and prevention when it comes to commercial roof inspections. With a thorough inspection, you can identify potential risks, such as damaged materials, structural issues, weathering, or debris. An inspection can also identify possible points of entry for pests, rodents, or water. By addressing these issues quickly and efficiently, you can protect your property from further damage and costly repairs.
Compliance is another essential aspect of commercial roof inspections. You'll want to ensure you're meeting local and state regulations, as well as any industry standards, when it comes to your roof. An inspection can help you identify any problems that may be out of compliance and give you the opportunity to address them in a timely manner. This can help you avoid costly fines and legal issues.
Finally, prevention is key when it comes to commercial roof inspections. Regular inspections can help you identify issues before they become major problems and can save you time, money, and effort in the long run. You can also take preventive measures such as installing roof coatings or gutter covers to help protect your roof from future damage. Taking proactive steps now can help you avoid costly repairs and replacements in the future.
TESTIMONIALS
WHAT OUR CLIENTS SAYS?
Gravity roofing was such a pleasure to work with. They replaced the entire roof and all gutters. They went above and beyond to make sure our roof and accessories were the best quality and condition! We could not have asked for an easier process and great price. Taz and his team are at the top of our list for any future roof needs. Go with gravity roofing, you will not regret it!
Gravity Roofing did a fantastic job and we couldn't be any happier with the results!!
Very responsive. Trustworthy. Didn't just try to replace the roof. Affordable
Great experience! Steve Burns is the man! No BS!
Great communication and etiquette of work Taz did an inspection with pictures and showed us everything labeled to let us know what needed to be done, everything finished in a timely manner and fashion.
I would like to say that Taz is awesome!! He is knowledgeable and does his job well. Taz is very professional. May the Lord continue to bless him abundantly.
Great people to work with. Fast and professional. Answered all my questions. Was able to start and finish the roof with in a couple of weeks from when I signed.
john giangrossi
2023-02-02
I normally don't write reviews, however this one I believe is warranted. I called several roofing companies for estimates and wasn't getting any responses. I called Gravity roofing and spoke to Steve. He squared everything away on the phone and I had an estimate in my hand in no time. If the team that was to replaced my roof was anything like Steve, I wasn't going to be disappointed and I was absolutely right! Gravity Roofing are my guys from here on out without question.
Steve came out and did a thorough inspection of my roof. He was very Knowledgeable and gave me his recommendations. I would highly recommend Gravity Roofing.
Michelle Green
2023-01-17
Taz came to my home asked a few questions and gave me the recommendation on my roof. He took photos and showed me everything I needed to know. When he finished it was recommended I call my insurance company to file a claim as I had damages from the storm. He has also answered questions about the insurance company once they gave me the paperwork. I would recommend him to my family and friends because of his compassion and knowledge.
Gravity Roofing
Orlando Commercial Roofing Contractor 
By having A Professional Commercial Roofers Orlando, we specialize in providing expert installation, repairs, and maintenance services for your roof. Our goal is to ensure durability, weather protection, enhancing the longevity of your building. With our thorough inspections, we identify potential issues early on, allowing for timely interventions and preventing costly repairs.
At Gravity Roofing, we know how crucial it is to take care of commercial roof repairs. Our expert team understands the importance of promptly fixing roof issues to keep your building safe and secure. Whether it's fixing leaks, replacing damaged shingles, or addressing structural problems, we have the skills to provide reliable and long-lasting solutions. Trust us to take care of your commercial roofing needs.