New Roof Installation in Orlando, FL
Gravity Roofing is a locally owned and operated roofing business located in Orlando, FL. With more than 13 years of experience, we specialize in new roof installation and provide our customers with a high-quality service that is both reliable and professional. We use only branded roofing materials to ensure durability, and our team of skilled workers guarantees 100% customer satisfaction. If you're looking for a new roof installation in Orlando, FL, trust Gravity Roofing to get the job done right. We'll work with you to ensure your new roof is installed to the highest standards, so you can trust that your home is well-protected from the elements.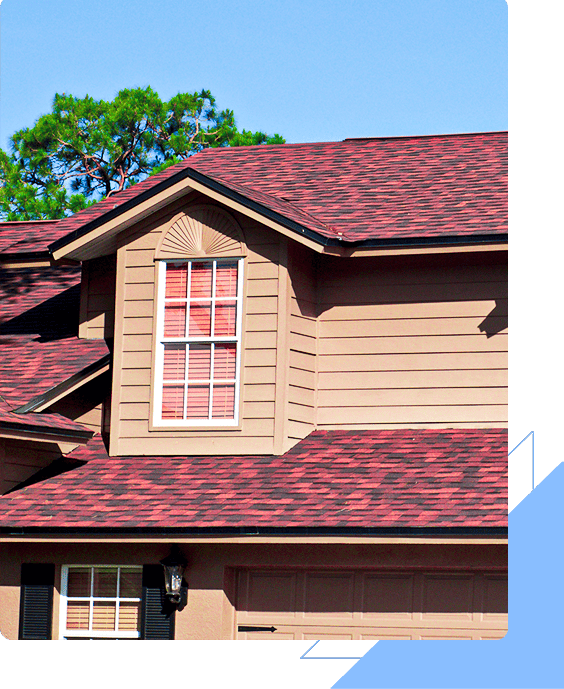 New Roof Installation in Orlando, FL
Is your roof looking a bit worse for wear? Has it started to show its age and not quite cut the mustard anymore? Unfortunately, bad roofs can hurt more than just the aesthetic of your home – they can put you at risk of damage to your belongings caused by Mother Nature's volatile temperaments. After storm damage, we offer comprehensive services for new roof installation. Our team specializes in efficiently replacing storm damaged roof. New roof installation Orlando, FL is key to making sure your home stays safe, secure, and sound no matter what kind of wrath she brings. Luckily, Gravity Roofing has got you covered with their expertise in providing top-notch roofs that will last you for years. So if you're looking for some protection against outdoorsy disasters, make sure you give them a ring!
New roof installation in Orlando, FL is our specialty at Gravity Roofing, and we would be more than glad to install you a strong, durable roof so that your house can be completely shielded from the elements. Don't hesitate – contact us today for more information on our new roof services!
Not only can we take care of the entire job from start to finish – including fitting gutters and downspouts – but our prices are always competitive and we keep your best interests at heart. With our New Roof Installation Orlando FL services, you're guaranteed a hassle-free process, leaving you with peace of mind that your roof is taken care of with minimal disruption to your household.
New Roof Installation Contractor In Orlando, FL
New Roof Installation can be a daunting task, but at Gravity Roofing, our experienced and certified New Roof Installation Contractors in Orlando, FL are here to take the weight off your shoulders. From small-scale repairs to making sure your entire home is (safe and) snug as a bug in a rug with a new roof installation in Orlando, FL – we've got you covered. We understand how important it is to keep you, your family warm and dry, that's why we strive to provide the best new roof installation Orlando, FL service on the market – working with integrity and using only top-notch materials so you get what you pay for. So if you're looking for an experienced New Roof Installation Contractor In Orlando, FL who'll pull out all the stops when it comes to New Roof Installation – look no further than Gravity Roofing.
Enjoy the peace of mind when you hire us for your new roof installation in Orlando, FL. We go out of our way to make sure all our customers are on the same page. This includes us giving you all the information needed before we begin work, hearing out your ideas, and guaranteeing that you'll be satisfied with the results when we're finished. 
TESTIMONIALS
WHAT OUR CLIENTS SAYS?
Gravity roofing was such a pleasure to work with. They replaced the entire roof and all gutters. They went above and beyond to make sure our roof and accessories were the best quality and condition! We could not have asked for an easier process and great price. Taz and his team are at the top of our list for any future roof needs. Go with gravity roofing, you will not regret it!
Gravity Roofing did a fantastic job and we couldn't be any happier with the results!!
Very responsive. Trustworthy. Didn't just try to replace the roof. Affordable
Great experience! Steve Burns is the man! No BS!
Great communication and etiquette of work Taz did an inspection with pictures and showed us everything labeled to let us know what needed to be done, everything finished in a timely manner and fashion.
I would like to say that Taz is awesome!! He is knowledgeable and does his job well. Taz is very professional. May the Lord continue to bless him abundantly.
Great people to work with. Fast and professional. Answered all my questions. Was able to start and finish the roof with in a couple of weeks from when I signed.
john giangrossi
2023-02-02
I normally don't write reviews, however this one I believe is warranted. I called several roofing companies for estimates and wasn't getting any responses. I called Gravity roofing and spoke to Steve. He squared everything away on the phone and I had an estimate in my hand in no time. If the team that was to replaced my roof was anything like Steve, I wasn't going to be disappointed and I was absolutely right! Gravity Roofing are my guys from here on out without question.
Steve came out and did a thorough inspection of my roof. He was very Knowledgeable and gave me his recommendations. I would highly recommend Gravity Roofing.
Michelle Green
2023-01-17
Taz came to my home asked a few questions and gave me the recommendation on my roof. He took photos and showed me everything I needed to know. When he finished it was recommended I call my insurance company to file a claim as I had damages from the storm. He has also answered questions about the insurance company once they gave me the paperwork. I would recommend him to my family and friends because of his compassion and knowledge.
Gravity Roofing
New Roof Installation Service
New roof installation is a serious business, and when it's time to take the plunge into getting a new roof built, you should trust only the best. Gravity Roofing roofers are your go-to choice when it comes to a roof that'll stand the test of time – they've got the knack for spotting danger from above your head way before any leaks start dripping, and can work their magic with years of know-how to build you a sturdy rooftop that won't let you down. From drilling down into the framework and underlayment that'll lay the foundation for your new roof, to sealing it off with materials that can keep out water longer, we will get the job done right! So when you're in need of experts to oversee new roof installation in Orlando, Florida – Gravity Roofing has got you covered!