#1 Roofing Company in Central Florida | Insurance Claim Assitance | Finance Options Available

Storm Damage Roof Repair Orlando, FL

Are you dealing with the aftermath of a recent storm in Orlando? Has your roof sustained damage from strong winds, hail, or heavy rain? Don't let a damaged roof compromise the safety and comfort of your home. Our Storm Damage Roof Repair Service is here to help!
Over 13 Years of Experience

Certified and Insured Professionals

Locally Owned & Operated

Superior Craftsmanship & Competitive Pricing

Top-Notch Quality Services
Insurance Claims Assistance

Prioritized Safety and Satisfaction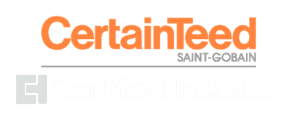 STORM DAMAGE ROOF REPAIR
TOP-NOTCH ROOFING SERVICES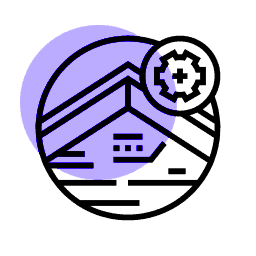 If your home has been impacted by high winds and your roof is damaged, don't wait! Get in touch with Gravity Roofing now to restore your roof to its pre-wind damage condition and ensure the safety and security of your home.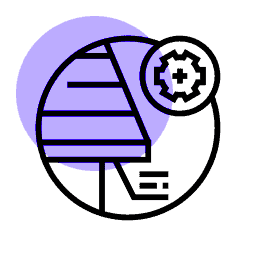 Has your home been hit by hail and left with a damaged roof? Gravity's team of experts is experienced in assessing and repairing hail damage, from minor repair to full roof replacement Orlando. Contact us today to restore your roof to its pre-hail damage condition and ensure the safety and security of your home.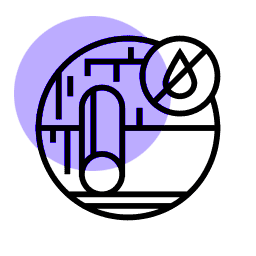 Don't let rain damage compromise the safety and comfort of your home. If your roof has sustained damage due to heavy rain, contact our Rain Damage Roof Repair service in Orlando today. With a commitment to safety and satisfaction, we offer flexible scheduling, competitive pricing, and a satisfaction guarantee on all our services.
TESTIMONIALS
13 Years Of Serving The Community – 1000s Of Happy Customers
Gravity roofing was such a pleasure to work with. They replaced the entire roof and all gutters. They went above and beyond to make sure our roof and accessories were the best quality and condition! We could not have asked for an easier process and great price. Taz and his team are at the top of our list for any future roof needs. Go with gravity roofing, you will not regret it!
Gravity Roofing did a fantastic job and we couldn't be any happier with the results!!
Very responsive. Trustworthy. Didn't just try to replace the roof. Affordable
Great experience! Steve Burns is the man! No BS!
Great communication and etiquette of work Taz did an inspection with pictures and showed us everything labeled to let us know what needed to be done, everything finished in a timely manner and fashion.
I would like to say that Taz is awesome!! He is knowledgeable and does his job well. Taz is very professional. May the Lord continue to bless him abundantly.
Great people to work with. Fast and professional. Answered all my questions. Was able to start and finish the roof with in a couple of weeks from when I signed.
john giangrossi
2023-02-02
I normally don't write reviews, however this one I believe is warranted. I called several roofing companies for estimates and wasn't getting any responses. I called Gravity roofing and spoke to Steve. He squared everything away on the phone and I had an estimate in my hand in no time. If the team that was to replaced my roof was anything like Steve, I wasn't going to be disappointed and I was absolutely right! Gravity Roofing are my guys from here on out without question.
Steve came out and did a thorough inspection of my roof. He was very Knowledgeable and gave me his recommendations. I would highly recommend Gravity Roofing.
Michelle Green
2023-01-17
Taz came to my home asked a few questions and gave me the recommendation on my roof. He took photos and showed me everything I needed to know. When he finished it was recommended I call my insurance company to file a claim as I had damages from the storm. He has also answered questions about the insurance company once they gave me the paperwork. I would recommend him to my family and friends because of his compassion and knowledge.
At Gravity Roofing, we prioritize quality work and competitive pricing. We use only the highest quality materials and state-of-the-art equipment to ensure that your roof is repaired to the best possible standard. We also offer competitive pricing, so you can rest assured that you are getting the best value for your money.
Have you been through a storm and now have roof damage?

Are your roof tiles cracked from a storm? Are you seeing signs of hail, wind, and rain damage on your property?

Storm damage has led to water leaks and interior damage.

Did hail cause dents and punctures in your roof?

Did Strong winds lift shingles and cause structural damage?

Rain caused shingles to deteriorate and weaken the roof.
Are you in need of reliable and trustworthy storm damage roof repair services in Orlando? Look no further than Gravity Roofing!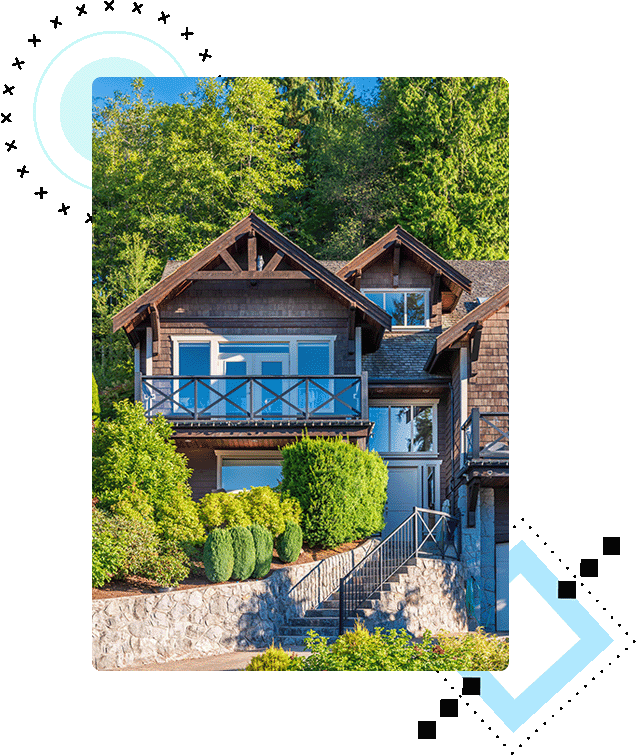 Storm Damage Roofing Service in Orlando, FL
Call Gravity Roofing Today At 407-456-8584
"Click To Call The Number Above"
Get Your Free Estimate Now!