Residential Roof Replacement in Orlando, FL
It's always tough to think that our roof, the one we rely on for comfort and solace, won't last forever. But you don't have to let the idea of a much needed replacement overwhelm you. We here at Gravity Roofing offer top notch residential roof replacement in Orlando, Florida with certified contractors you can trust. Our team will be sure to provide an outstanding and reliable roof that your family can depend on for years to come – so when it's time for a new roof, think of us first!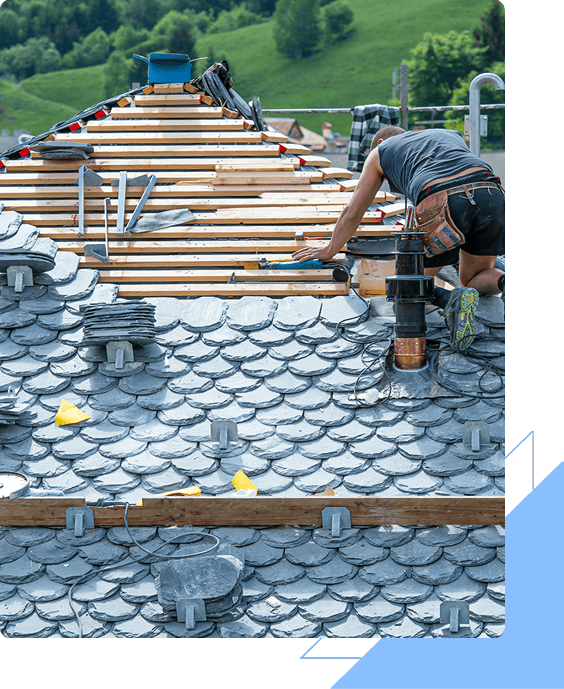 Roof Replacement Contractor Orlando, FL
When your roof fails to do its job protecting you from the weather and all of us from an unsightly, crumbling facade, it's time to call a professional for help. Gravity Roofing is here to have your back when it comes to residential roof replacement in Orlando, FL! With years of experience & expertise under our belt, we're the go-to Roof Replacement Contractor in Orlando, FL for all of Central Florida's roof replacement needs. We know what it takes to do a stellar job and ensure our customers' safety at every step of the process.
At Gravity Roofing, we pride ourselves in providing five-star service and the most reliable roof replacement solution in Orlando, Florida! With a team of experts ready to spring into action 24/7, you can always feel safe and secure knowing that when it comes to roof replacement, our team has got your back. We're dedicated to tackling even the toughest of roof replacement jobs with a smile, ensuring that you'll get the peace of mind you deserve. With years of experience behind us, let us help you make the most out of your roof replacement needs here in Orlando today!
Roof Replacement Service In Orlando, FL
With over a decade of experience replacing & repairing roofs in the Orlando Florida, Gravity Roofing has truly seen it all. We tackle everything from minor roof leaks to full-scale overhauls, so you can rest assured that your roof is in good hands. Our team is ready to handle whatever comes their way, giving you peace of mind that your roof will be repaired or replaced with ease!
When it comes to roof replacement in Orlando, you don't want to skimp on quality. It's a major investment and only experienced professionals can do the job properly. But never fear – that's why you need Gravity Roofing! Our team of experts has been replacing roofs for years, so you know your roof is in good hands. We promise to use only the highest quality materials and guarantee professional-grade results for your rooftop needs.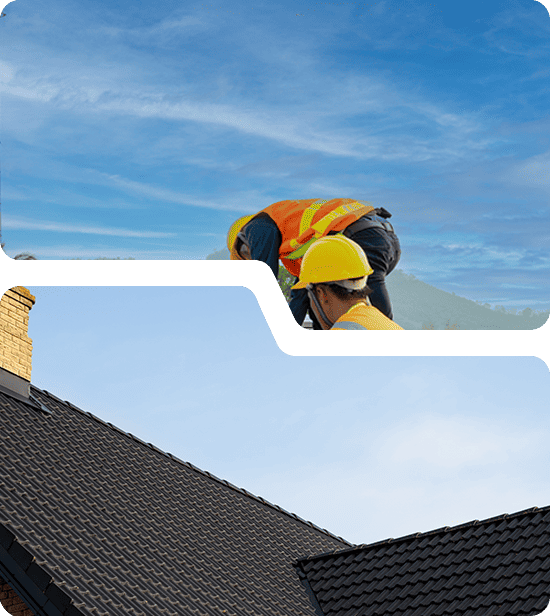 TESTIMONIALS
WHAT OUR CLIENTS SAYS?
Gravity roofing was such a pleasure to work with. They replaced the entire roof and all gutters. They went above and beyond to make sure our roof and accessories were the best quality and condition! We could not have asked for an easier process and great price. Taz and his team are at the top of our list for any future roof needs. Go with gravity roofing, you will not regret it!
Gravity Roofing did a fantastic job and we couldn't be any happier with the results!!
Very responsive. Trustworthy. Didn't just try to replace the roof. Affordable
Great experience! Steve Burns is the man! No BS!
Great communication and etiquette of work Taz did an inspection with pictures and showed us everything labeled to let us know what needed to be done, everything finished in a timely manner and fashion.
I would like to say that Taz is awesome!! He is knowledgeable and does his job well. Taz is very professional. May the Lord continue to bless him abundantly.
Great people to work with. Fast and professional. Answered all my questions. Was able to start and finish the roof with in a couple of weeks from when I signed.
john giangrossi
2023-02-02
I normally don't write reviews, however this one I believe is warranted. I called several roofing companies for estimates and wasn't getting any responses. I called Gravity roofing and spoke to Steve. He squared everything away on the phone and I had an estimate in my hand in no time. If the team that was to replaced my roof was anything like Steve, I wasn't going to be disappointed and I was absolutely right! Gravity Roofing are my guys from here on out without question.
Steve came out and did a thorough inspection of my roof. He was very Knowledgeable and gave me his recommendations. I would highly recommend Gravity Roofing.
Michelle Green
2023-01-17
Taz came to my home asked a few questions and gave me the recommendation on my roof. He took photos and showed me everything I needed to know. When he finished it was recommended I call my insurance company to file a claim as I had damages from the storm. He has also answered questions about the insurance company once they gave me the paperwork. I would recommend him to my family and friends because of his compassion and knowledge.
Gravity Roofing
Affordable Roof Replacement Orlando
If you're planning on getting a roof replacement in Orlando, Florida, look no further than Gravity Roofing. Our residential roof replacement services in Orlando, Florida will have you covered – no matter what type of roof or complexity level your house has. Our contractors are fully qualified to tackle any job, whatever shape it's in. We know dealing with shoddy repairs can be like pulling teeth, but Gravity Roofing is the answer to all your roof troubles – don't get stuck with a headache, get in touch today!
At Gravity Roofing, we know that Orlando roof installation is not a small task – which is why we choose to partner with you through every step of the process. We guarantee quality of service and materials at each stage, starting off with helping you design and visualize initial concepts, right down to the nitty-gritty details of implementation and the all-important final touches. With our comprehensive package in place, rest assured that your roof replacement will be tailored to your exact requirements!