Emergency Roofing in Orlando, FL
When a storm comes through, it can be a bit of a doozy. Nothing's worse than finding out hail storms, high winds, and other weather events have wreaked havoc on your roof and led to water intrusion. If your building has burst into a state of disarray, don't fret: Emergency Roofing services from Gravity Roofing in Orlando, FL can help put your house back in order! They work diligently to get the job done quickly and efficiently – providing a much-needed plug in the floodwaters while you wait for permanent repairs.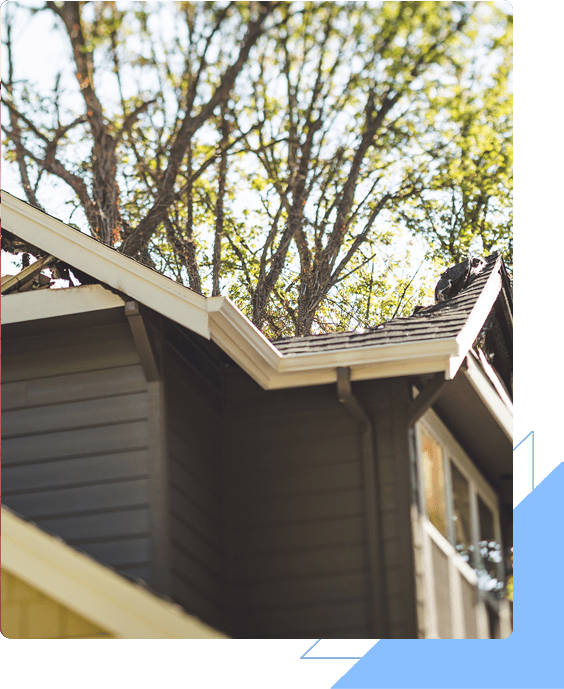 Emergency Roofing Contractor in Orlando, FL
Emergency roofing shouldn't be taken lightly. Even minor damage can worsen quickly and have a huge impact if left unresolved – as time is of the essence when it comes to disaster situations. When it comes to making roof repair in Orlando, you need a team of professionals that are responsive, trustworthy and reliable. That's why it's essential to employ a team of seasoned emergency roofing experts who know exactly how to safely seal your roof and stabilize your structure in no time flat. Emergency roofing services from Gravity Roofing should never be overlooked because they could mean the difference between making a full recovery or taking a huge loss.
When it comes to emergency roof repair, sometimes a quick fix is in order. That's where an emergency tarp can come in handy – especially if you need a service that can be completed relatively quickly. But what about for more of a long-term solution? In that case, shrink wrap might just be the ticket. It's perfect for providing an effective cover for longer periods, lasting for up to a year or even more so in certain cases. So whatever type of emergency roof repair you're in need of, you can rest assured that the options are certainly available!
Emergency Roof Repair In Orlando, FL
When it comes to handling unexpected disasters, time is of the essence. That's why calling a professional in the event of an emergency is one of the most crucial steps you can take. Fortunately, Gravity Roofing has your back with 24/7 emergency roofing services available in Orlando, Florida that provide immediate assistance when disaster strikes. Don't wait around for help. With their expert emergency response team, they will quickly arrive at your home and assess the situation as well as do their best to contain or prevent any further damage from impacting your family and possessions. Don't let an emergency catch you off-guard – let Gravity Roofing lend a helping hand!
We understand the stress and worry you must be going through when it comes to storm damage to your roof. That's why our team is committed to giving you their all – their full effort and attention to ensure that you're able to safely return to your home without worrying yourself to death. Once conditions are safe, we'll put together a plan of action tailored just for you in order to inspect the roof and situation that help make arrangements for roof repairs or replacements. We also want to help with filing insurance claims, so together we can get back on solid ground quickly after the storm has passed.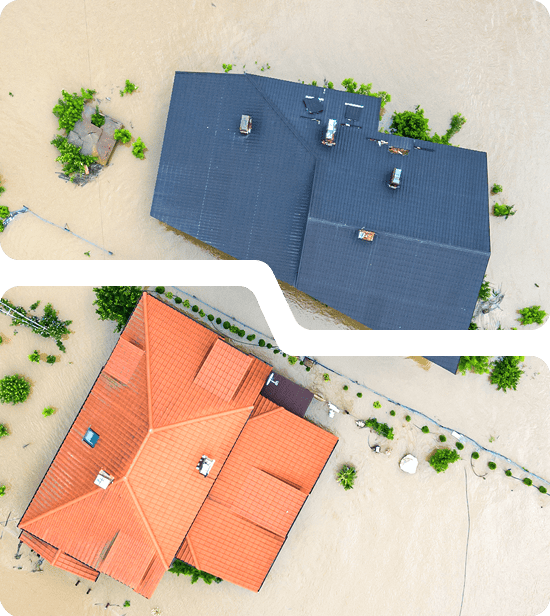 TESTIMONIALS
WHAT OUR CLIENTS SAYS?
Gravity roofing was such a pleasure to work with. They replaced the entire roof and all gutters. They went above and beyond to make sure our roof and accessories were the best quality and condition! We could not have asked for an easier process and great price. Taz and his team are at the top of our list for any future roof needs. Go with gravity roofing, you will not regret it!
Gravity Roofing did a fantastic job and we couldn't be any happier with the results!!
Very responsive. Trustworthy. Didn't just try to replace the roof. Affordable
Great experience! Steve Burns is the man! No BS!
Great communication and etiquette of work Taz did an inspection with pictures and showed us everything labeled to let us know what needed to be done, everything finished in a timely manner and fashion.
I would like to say that Taz is awesome!! He is knowledgeable and does his job well. Taz is very professional. May the Lord continue to bless him abundantly.
Great people to work with. Fast and professional. Answered all my questions. Was able to start and finish the roof with in a couple of weeks from when I signed.
john giangrossi
2023-02-02
I normally don't write reviews, however this one I believe is warranted. I called several roofing companies for estimates and wasn't getting any responses. I called Gravity roofing and spoke to Steve. He squared everything away on the phone and I had an estimate in my hand in no time. If the team that was to replaced my roof was anything like Steve, I wasn't going to be disappointed and I was absolutely right! Gravity Roofing are my guys from here on out without question.
Steve came out and did a thorough inspection of my roof. He was very Knowledgeable and gave me his recommendations. I would highly recommend Gravity Roofing.
Michelle Green
2023-01-17
Taz came to my home asked a few questions and gave me the recommendation on my roof. He took photos and showed me everything I needed to know. When he finished it was recommended I call my insurance company to file a claim as I had damages from the storm. He has also answered questions about the insurance company once they gave me the paperwork. I would recommend him to my family and friends because of his compassion and knowledge.
Gravity Roofing
Emergency Roofing Company 
At Gravity Roofing, we're always ready to spring into action at a moment's notice to respond to any emergency roofing issues you may have. Our roofers are highly skilled and well-versed with every kind of roofing material, so no matter what kind of damage you're facing, our teams will be ready and able to tackle it head-on. We're one of the most trusted Emergency roofing companies in Orlando, Florida, which means you can trust us with all your roofing needs.