Roof Inspection in Orlando, FL
Regular Roof Inspections in Orlando are as important as pouring sugar on your oatmeal – you need to make it a habit! Given that Florida has some grueling weather patterns, inspecting your roof all too often is the key to steering clear of threats like water damage, warping, and other devastating effects. Roof inspection in Orlando, FL don't have to be a hassle either – at Gravity Roofing, we make sure to work tirelessly with you to get your roof back in tip-top shape. Our team of experienced local roofers Orlando can keep an eye on all sorts of issues, including any signs of wear and tear that might have happened over time.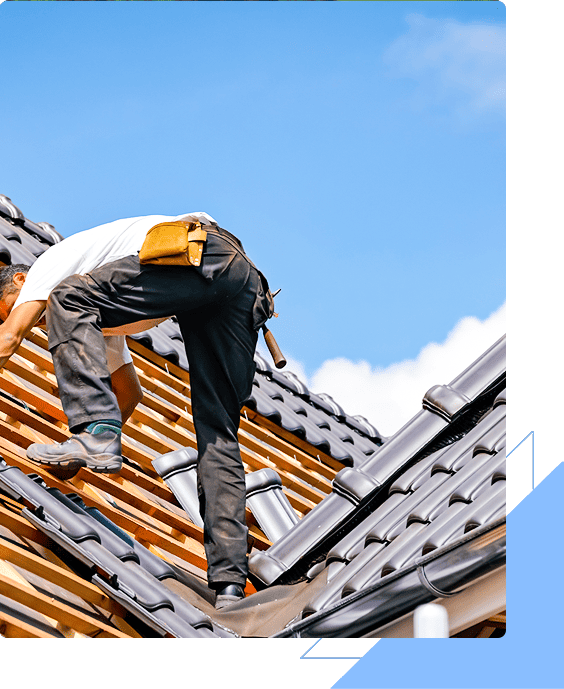 Roof Inspection Service in Orlando, FL
Roof inspection in Orlando are often pushed to the back burner, but they should be a priority. Your roof is like a well-oiled machine, and if one of its components becomes rusty and damaged, the whole system can start to suffer. Routine roof inspection in Orlando, FL not only protect the value of your home but also safeguard it from Florida's unforgiving weather. Getting your roof checked every now and again ensures that nothing will slip through the cracks or else it may become too late when all hell breaks loose. Don't wait until you move into a new house—be proactive and get your roof inspected today!
When it comes to Orlando's weather, there's no way to sugarcoat this – it can really take a toll on your roof! Luckily, you don't have to weather these extreme temperatures and hurricanes by yourself. As one of this city's premier roofing companies, we've seen it all and are experienced in dealing with the various problems that come along with the territory. Whether you have a tile roof or an asphalt roof, we'll make sure to inspect every part of it so you can stay rest assured that your home is in the best shape possible. So why wait? Give us a call today for Roof Inspection Orlando, FL that won't break the bank!
Roof Inspection Contractor In Orlando, FL
Getting a roof inspection is a great way to put your mind at ease when it comes to determining the condition of your roof. Our team of high-skilled roofers will meticulously check all your roofing components and pinpoint any potential repair issues. They'll review shingles, tiles, fascia, soffits, gutters, downpouts, decking, joints and skylights, chimney and fireplace (if applicable), attic ventilation and insulation – phew! Not only can our roof inspection help you save money in the long run, but doing so ensures that you won't have any nasty surprises down the line. Time for a roof inspection? Give us a holler – we've got you covered!
At Gravity Roofing, we don't play around when it comes to roof inspection in Orlando, FL! Our experienced commercial roof inspection contractors in Orlando, FL have wall-to-wall knowledge of what makes a roof shine, and they can identify the early warning signs of a damaged roof like the back of their hand. Whether its leaks, cracks, buckling shingles or hidden moisture damage, they can spot the difference between a stellar roof and one that's ready for the scrapheap. But don't just take our word for it – talk to any of our customers and you'll hear nothing but praise for our roofs!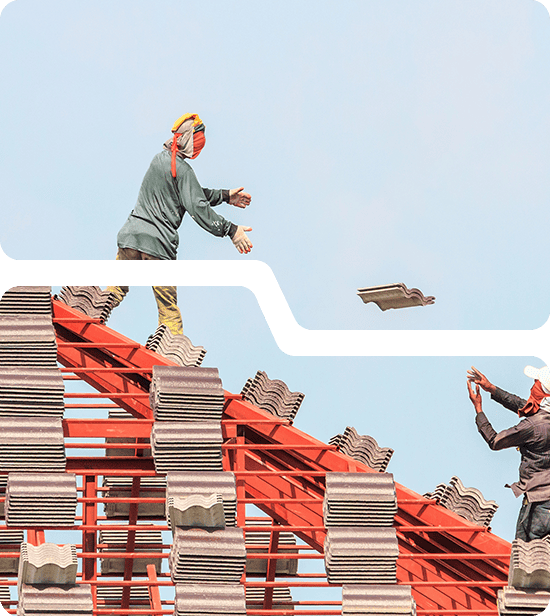 TESTIMONIALS
WHAT OUR CLIENTS SAYS?
Gravity roofing was such a pleasure to work with. They replaced the entire roof and all gutters. They went above and beyond to make sure our roof and accessories were the best quality and condition! We could not have asked for an easier process and great price. Taz and his team are at the top of our list for any future roof needs. Go with gravity roofing, you will not regret it!
Gravity Roofing did a fantastic job and we couldn't be any happier with the results!!
Very responsive. Trustworthy. Didn't just try to replace the roof. Affordable
Great experience! Steve Burns is the man! No BS!
Great communication and etiquette of work Taz did an inspection with pictures and showed us everything labeled to let us know what needed to be done, everything finished in a timely manner and fashion.
I would like to say that Taz is awesome!! He is knowledgeable and does his job well. Taz is very professional. May the Lord continue to bless him abundantly.
Great people to work with. Fast and professional. Answered all my questions. Was able to start and finish the roof with in a couple of weeks from when I signed.
john giangrossi
2023-02-02
I normally don't write reviews, however this one I believe is warranted. I called several roofing companies for estimates and wasn't getting any responses. I called Gravity roofing and spoke to Steve. He squared everything away on the phone and I had an estimate in my hand in no time. If the team that was to replaced my roof was anything like Steve, I wasn't going to be disappointed and I was absolutely right! Gravity Roofing are my guys from here on out without question.
Steve came out and did a thorough inspection of my roof. He was very Knowledgeable and gave me his recommendations. I would highly recommend Gravity Roofing.
Michelle Green
2023-01-17
Taz came to my home asked a few questions and gave me the recommendation on my roof. He took photos and showed me everything I needed to know. When he finished it was recommended I call my insurance company to file a claim as I had damages from the storm. He has also answered questions about the insurance company once they gave me the paperwork. I would recommend him to my family and friends because of his compassion and knowledge.
Gravity Roofing
What Does A Roof Inspection Include?
Our inspector will leave no stone unturned as they evaluate the exterior and interior of your roof for any signs of leaks or damage. Using state-of-the-art technology, they'll capture every detail on digital video to create a comprehensive report. And once the inspection is complete, they'll provide you with an accurate estimate of repair costs.
As the inspector scales the heights to reach the rooftop, they will scrutinize every inch for signs of wear and tear. With eagle eyes, they will check each and every chimney, drain, fascia, gutter, skylight, and vent. But that's not all – the inspector will leaves no stone unturned as they scour for any potential trouble spots, such as tricky valleys where water may collect.