Roof Repair & Installation Experts
Same Day Roof Repair Services in Orlando, FL | Call For Your Free Estimate Today
We Can Be On-Site Today. Call Now and Get A Free Estimate! 407-456-8584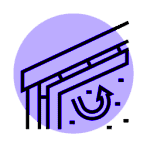 If you're feeling like your roof is starting to age, then look no further than Gravity Roofing for the ultimate help. Our expert team will be able to patch up any holes or nicks without breaking a sweat. Whether it's a few shingles here and there or a complete overhaul, we've got you covered.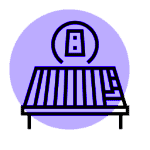 Roof Replacement
If there's one thing you don't want to skimp on, it's roof replacement. So if you live in the Orlando, FL area and your roof's seen better days, Gravity Roofing has got you covered. Our roof replacement service in Orlando is top of the line and the rates are competitive in the market.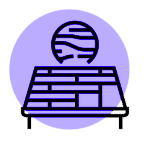 Roof Inspection
Are you looking to have your roof inspection in Orlando, FL area? Look no further than Gravity Roofing! Our roofing pros take roof inspection seriously and are equipped to provide a detailed assessment of your roof's condition.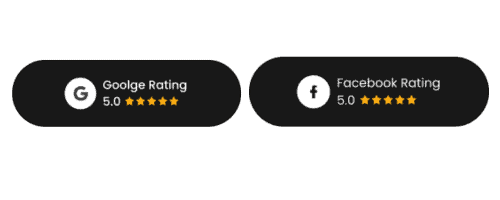 Speak With A Roofing Expert
Either give us a call 407-456-8584 or fill out the form below and one of our experts will be in touch shortly.
ROOF REPAIR & REPLACEMENT SERVICES
ROOFING SERVICES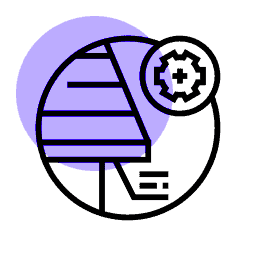 Roof Repair & Replacement
GRAVITY ROOFING'S TESTIMONIALS
5-STAR RATED ROOFING COMPANY
Gravity roofing was such a pleasure to work with. They replaced the entire roof and all gutters. They went above and beyond to make sure our roof and accessories were the best quality and condition! We could not have asked for an easier process and great price. Taz and his team are at the top of our list for any future roof needs. Go with gravity roofing, you will not regret it!
Gravity Roofing did a fantastic job and we couldn't be any happier with the results!!
Very responsive. Trustworthy. Didn't just try to replace the roof. Affordable
Great experience! Steve Burns is the man! No BS!
Great communication and etiquette of work Taz did an inspection with pictures and showed us everything labeled to let us know what needed to be done, everything finished in a timely manner and fashion.
I would like to say that Taz is awesome!! He is knowledgeable and does his job well. Taz is very professional. May the Lord continue to bless him abundantly.
Great people to work with. Fast and professional. Answered all my questions. Was able to start and finish the roof with in a couple of weeks from when I signed.
john giangrossi
2023-02-02
I normally don't write reviews, however this one I believe is warranted. I called several roofing companies for estimates and wasn't getting any responses. I called Gravity roofing and spoke to Steve. He squared everything away on the phone and I had an estimate in my hand in no time. If the team that was to replaced my roof was anything like Steve, I wasn't going to be disappointed and I was absolutely right! Gravity Roofing are my guys from here on out without question.
Steve came out and did a thorough inspection of my roof. He was very Knowledgeable and gave me his recommendations. I would highly recommend Gravity Roofing.
Michelle Green
2023-01-17
Taz came to my home asked a few questions and gave me the recommendation on my roof. He took photos and showed me everything I needed to know. When he finished it was recommended I call my insurance company to file a claim as I had damages from the storm. He has also answered questions about the insurance company once they gave me the paperwork. I would recommend him to my family and friends because of his compassion and knowledge.
Roofing Contractor In Orlando, FL
Gravity Roofing is all the rage in Orlando, FL these days. With fast, reliable service and quality craftsmanship that surpasses the competition, Gravity Roofing is a name you can trust when looking for roofing solutions. Our team of certified roofing professionals are dedicated to making sure that both commercial & residential roofs are installed in a timely fashion.
Plus, their experienced technicians know the local weather patterns so they can install the best type of roofing system for your home or business. If you're looking for an eye-catching roof that lasts through even Florida's toughest storms, then look no further than Gravity Roofing!
When you work with Gravity Roofing, you can be sure that your roof will be installed to the industry's highest standards. Our goal is to ensure each of our customers has an exceptional experience that results in a lasting roof they can trust and rely upon. That's why we proudly stand behind every job as one of the best roofing contractors in Orlando, FL.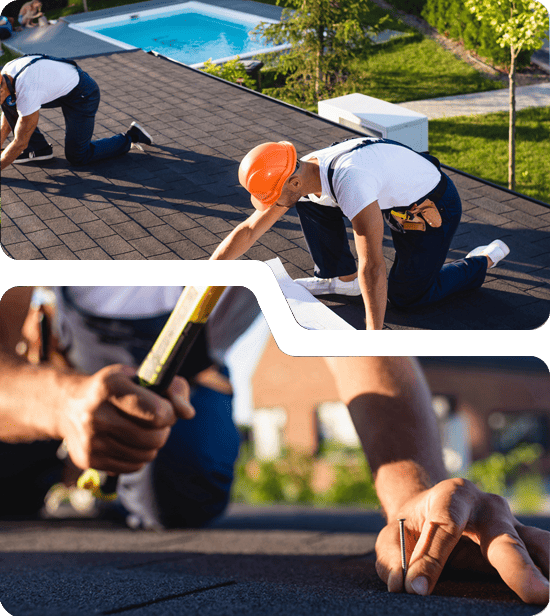 Roofing Service in Orlando, FL
Call Gravity Roofing Today At 407-456-8584
"Click To Call The Number Above"
Get Your Free Estimate Now!