Flat Roof Repair & Installation in Orlando, FL
Don't let your leaky roof ruin your day – make sure to call in the professionals at Gravity Roofing when you're in need of a reliable flat roof repair company in Orlando. Whether it's for an office building, modern residence or multi-family apartment building with a flat roof, Gravity Roofing has all your needs covered. Our team of roofers specializes in flat roof repair so you can count on them to get the job done right.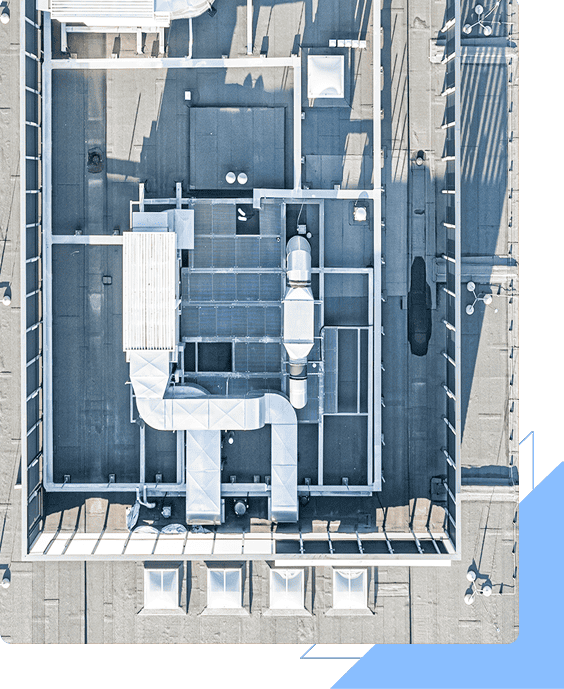 Flat Roof Repair in Orlando, FL
Flat roofs are a great option for your home or business; they provide protection while also being low-maintenance. But, flat roofs can suffer damage over time, specifically if they were not installed correctly in the first place. So how do you know if you need flat roof repair? Watch out for any of these signs – cracks, missing tiles or shingles, peeling paint and curves at the edges or corners as well as water stains. If you notice any of these warnings then it's time to contact Gravity Roofing; our flat roof repair experts in Orlando, FL will ensure that your flat roof lasts for years to come with our affordable flat roof repairs and maintenance services.
When it comes to flat roof repair in Orlando, FL, don't be penny-wise and pound-foolish! Gravity Roofing knows how a flat roof should stand up to the elements, so they make sure you get what you pay for by only using high-quality flat roofing materials. At Gravity Roofing, we're dedicated to helping you prevent issues from morphing into full-blown catastrophes. We use only high-quality roofing materials that won't break the bank; you won't find a better bang for your buck on flat roof repair in Orlando, FL. Don't wait until it's too late – get your flat roof taken care of today!
Types of Flat Roofing & Materials Used
In the world of flat-roof designs, there's a multitude of possibilities to choose from. However, when it comes to the roofing materials, there are three kings of the castle that reign supreme. These materials have stood the test of time and are highly sought after for their durability, longevity, and versatility. Without further ado, let's delve into the three most common flat-roofing materials that will keep your roof looking tip-top for years to come.
Built-Up Roof
Introducing the Built-Up Roof (or BUR for short) – a high-performance roofing option that will protect your property and look great doing it. Each BUR is meticulously constructed from multiple layers of waterproof material, carefully alternating with hot tar to create an impenetrable shield against the elements. What's more, these roofs are ballasted with smooth river stones to provide an added layer of durability and visual appeal.
EPDM
EPDM is an incredibly versatile and durable synthetic rubber membrane that has become a go-to choice for commercial and medical facilities. But don't overlook its potential for residential roofing as well!
Single Layer Membrane Roof
Looking for a state-of-the-art roofing system perfect for commercial roofing? The Single Layer Membrane Roof is your answer! Also known as elastomeric or plastomeric roof membrane, this cutting-edge roofing technology is taking the industry by storm.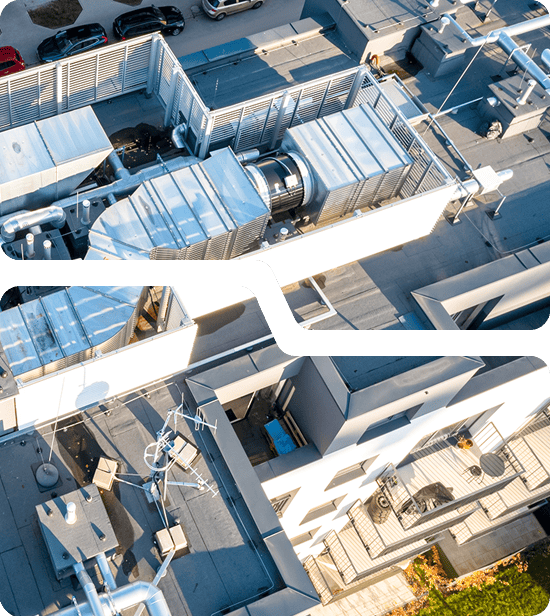 TESTIMONIALS
WHAT OUR CLIENTS SAYS?
Gravity roofing was such a pleasure to work with. They replaced the entire roof and all gutters. They went above and beyond to make sure our roof and accessories were the best quality and condition! We could not have asked for an easier process and great price. Taz and his team are at the top of our list for any future roof needs. Go with gravity roofing, you will not regret it!
Gravity Roofing did a fantastic job and we couldn't be any happier with the results!!
Very responsive. Trustworthy. Didn't just try to replace the roof. Affordable
Great experience! Steve Burns is the man! No BS!
Great communication and etiquette of work Taz did an inspection with pictures and showed us everything labeled to let us know what needed to be done, everything finished in a timely manner and fashion.
I would like to say that Taz is awesome!! He is knowledgeable and does his job well. Taz is very professional. May the Lord continue to bless him abundantly.
Great people to work with. Fast and professional. Answered all my questions. Was able to start and finish the roof with in a couple of weeks from when I signed.
john giangrossi
2023-02-02
I normally don't write reviews, however this one I believe is warranted. I called several roofing companies for estimates and wasn't getting any responses. I called Gravity roofing and spoke to Steve. He squared everything away on the phone and I had an estimate in my hand in no time. If the team that was to replaced my roof was anything like Steve, I wasn't going to be disappointed and I was absolutely right! Gravity Roofing are my guys from here on out without question.
Steve came out and did a thorough inspection of my roof. He was very Knowledgeable and gave me his recommendations. I would highly recommend Gravity Roofing.
Michelle Green
2023-01-17
Taz came to my home asked a few questions and gave me the recommendation on my roof. He took photos and showed me everything I needed to know. When he finished it was recommended I call my insurance company to file a claim as I had damages from the storm. He has also answered questions about the insurance company once they gave me the paperwork. I would recommend him to my family and friends because of his compassion and knowledge.
Gravity Roofing
Best Flat Roofing Contractor in Orlando, FL
Every flat roof has its own fair share of struggles – from UV rays to hefty downpours, Mother Nature is always looking to test them. Thankfully, with advanced materials used in building these roofs, they can handle it like a champ. Even though the name suggests otherwise, most flat roofs have a slight incline that plays an important role in drainage and stability. Once the frame is laid out, plywood sheathing and an underlayment are added to ensure there's no need for repairs anytime soon!
Installing a flat roof is not as easy as it may seem! Your roofers will have to begin by beveling the corners, which can take some elbow grease. After that, they must dry-fit the materials and glue down whatever surface they use – whether it's rubber or something else. To finish it off, a contractor must come in and properly seal the edges. The timeframe varies greatly depending on how big your roof is – typically anything from a day's work to a couple of weeks' labor. If you're looking for more specifics about Flat Roof Repair & Installation in Orlando, FL, look no further than Gravity Roofing – we have all the answers you need!