Hiring a professional roofer in Central Florida is an important decision. It requires careful consideration of the type of roofing materials, the experience of the contractor and their ability to ensure quality workmanship. Furthermore, it is important to assess the cost effectiveness of any proposal presented by potential contractors.
In addition to considering the factors mentioned above, it is also essential for individuals seeking to hire a professional roofer in Central Florida to evaluate customer references and inspect previous projects completed by potential contractors.
Moreover, in order to make certain that all necessary permits are obtained before beginning a project, it is essential for homeowners or businesses owners to inquire about this with prospective contractors as well. With this knowledge, individuals can feel confident that they have chosen a qualified and experienced contractor who meets their needs and budget requirements.
Types Of Roofing Materials
Roofing materials are a significant factor to consider when hiring a professional roofer in Central Florida. The type of material used can significantly affect the durability and longevity of your roof.
Commonly used materials include asphalt shingles, metal sheets, ceramic tiles, wood shakes, and rubber membranes. Each material has its own benefits as well as drawbacks that need to be considered carefully before making any decisions.
When evaluating different types of roofing materials it is important to research their individual characteristics such as durability ratings, installation techniques, fire resistance, environmental impact, maintenance requirements, cost effectiveness, and aesthetic appeal.
Asphalt shingles offer affordability with good weather protection but may require more frequent replacement than other options like tile or metal sheet roofs which have longer lifespans. Wood shake installations provide unique visual appeal but may require extensive maintenance due to rot damage from moisture exposure over time.
Rubber membrane roofs are becoming increasingly popular for residential properties due to their exceptional durability and long-term performance capabilities. Ultimately choosing the right roofing material will depend on personal preference along with factors such as budget and local climate conditions.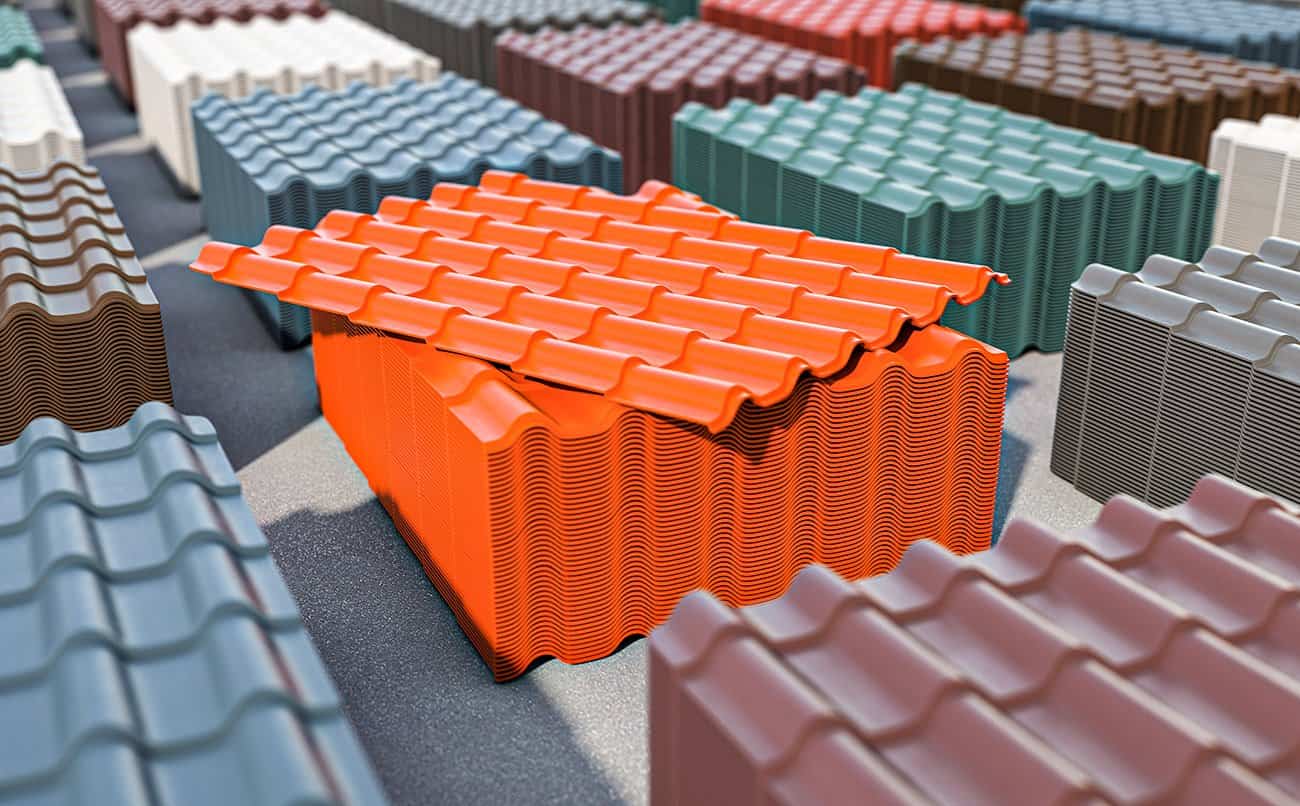 Experience Of The Contractor
When it comes to hiring a professional roofer, experience is an essential factor that should not be overlooked. Those with more years in the industry are likely to better understand all of the complexities involved in carrying out a successful project, while also being able to handle any potential issues or surprises along the way.
It is important to ensure that the contractor you choose has adequate licensing requirements as well as insurance coverage so that you can have peace of mind knowing your property and possessions will be protected during the job. Additionally, by ensuring they possess these credentials before beginning work on your residential or commercial space, you can rest assured that the chosen professionals are qualified for the task at hand.
The process of selecting a suitable roofing company may seem daunting but with careful consideration and research into their background and qualifications, you will find one who is both experienced and trustworthy. To guarantee success, ask for references from each prospective contractor and make sure to review past projects they have undertaken so that you can get an understanding of what kind of results they produce.
Ultimately, taking this extra step ensures that your investment pays off when it comes time for repairs or replacement services for your roofing system.
Quality Of Workmanship
When hiring a professional roofer in central Florida, quality of workmanship is an essential consideration. It is important to ensure that the roofing contractor has experience and specialized knowledge for projects within your area. Asking for references or portfolio examples can help you verify if the company's services are suitable for your needs. Additionally, it may be beneficial to inquire about their inspection process as well as any warranty policies they offer.
This will allow you to make sure that the job is done correctly and according to industry standards while also protecting yourself from costly repairs down the line should something go wrong with the installation or repair. Knowing these details beforehand helps provide peace of mind when making a decision on which roofer to hire.
It is always helpful to obtain multiple bids before committing to a specific company so that you can compare prices and service options between different contractors. Furthermore, this allows you to evaluate all aspects of their proposals including material selection, labor costs, timeline expectations and other relevant factors pertinent to your project.
Ultimately, finding a reliable and experienced roofer requires research but doing so ensures successful outcomes by preventing unexpected issues later on.
Cost Effectiveness
When looking to hire a professional roofer in Central Florida, cost effectiveness should be taken into account.
By conducting some research and price comparisons, individuals may find that they can save money when using one particular contractor over another.
Taking the time to shop around for different estimates from various contractors is an important step in making sure that you get the best deal possible on your roofing project.
The initial cost of hiring a professional roofer may seem intimidating at first; however, it is worth considering the potential savings over time by selecting an experienced and reputable company.
When researching potential companies, ask about any warranties or guarantees that come with their services as well as any discounts or other special offers available.
This will help ensure that you are getting quality workmanship along with competitive prices.
Customer References
When considering a professional roofer in Central Florida, it is important to ensure they have the necessary customer references.
When obtaining these references, inquire about their quality of workmanship and whether or not the job was completed adequately and on-time. It is also imperative that safety measures were taken during installation; ask if any injuries occurred while the roofing project was taking place.
In addition to this, make sure the roofer has adequate insurance coverage so as to protect both parties against potential liabilities.
Once all of these questions are answered with satisfactory responses then you can be confident in hiring a professional roofer for your home improvement needs in Central Florida.
Do not hesitate to contact other customers who have worked with the same contractor prior to making a final decision. Doing so will help provide clarity regarding their services and capabilities before committing to hire them for the job at hand.
Previous Projects
When hiring a professional roofer in central Florida, it is important to research the company's previous projects.
An experienced and reputable contractor should be able to provide references of past jobs they have completed. These references can provide insight into their safety protocols and adherence to time frames. It is also beneficial if they are licensed or certified by local organizations like the National Roofing Contractors Association (NRCA).
Doing one's due diligence in researching prior work will help ensure that your project is done right the first time.
It is also recommended to ask for recommendations from family, friends, or colleagues who have had similar experiences with different companies. This can give you an idea of which contractors may be more reliable when it comes to completing the job on time and safely.
Additionally, using online resources such as reviews websites can give further insight into customer satisfaction with particular roofers.
By taking these steps before hiring a professional roofer in Central Florida, you can feel confident that your home will receive quality service without any added risks or delays.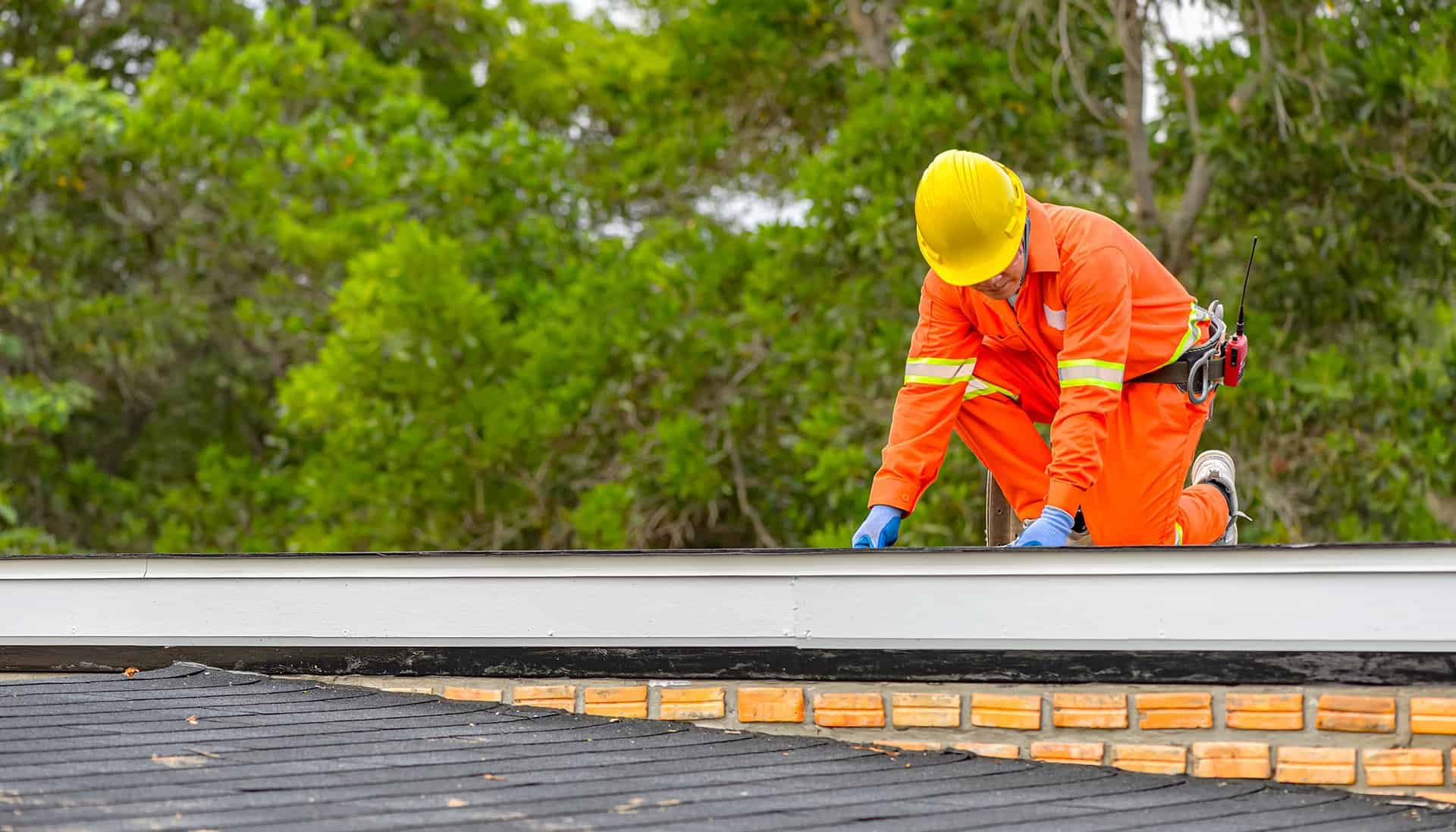 Obtaining Permits
Obtaining the necessary permits for roofing in Central Florida can be a daunting task.
It is essential to understand local regulations and permit requirements before beginning any project, as failure to comply with these rules could result in costly fines or other legal repercussions.
To ensure that all building codes are met, it is important to consult an experienced professional roofer who understands the complexities of the permitting process.
The contractor should also have extensive knowledge of both state and local codes so they can accurately complete the paperwork necessary to obtain appropriate permits.
Furthermore, understanding how zoning laws apply to your property will help you make informed decisions about potential projects and avoid potentially costly mistakes.
A qualified roofer should be able to explain all relevant regulations and provide guidance throughout the entire process.
An experienced contractor's insight into current legislation may prove invaluable when navigating this complex field of law.
Conclusion
When making the decision to hire a professional roofer in Central Florida, it is important to be knowledgeable about factors such as types of roofing materials, experience of the contractor, quality of workmanship, cost effectiveness, customer references and previous projects.
Also take into account any permits that may need to be obtained prior to starting the project.
It is essential to do proper research before committing to a roofer in order for them to complete the job with precision and professionalism.
Taking these considerations into account will ensure that you invest wisely in your roofing project and receive satisfactory results.