TPO Roof Repair & Installation in Orlando, FL
We at Gravity Roofing are proud to offer our customers the best in TPO roof repair and installation services. With 13 years of expertise, we guarantee reliable, quality, and durable service that you can trust. We are locally owned and operated, using only the best branded materials for our jobs. Plus, we have a highly skilled workforce to ensure 100% customer satisfaction. Choose Gravity Roofing for all your TPO roof repair and installation needs.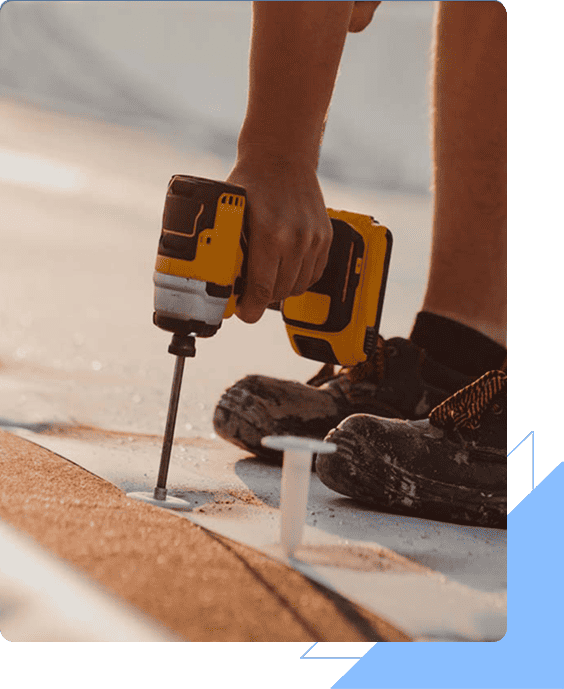 TPO Roofing Contractor Orlando, FL
As roofers, we understand how important it is to have a strong, reliable roof over our heads. That's why we take TPO roof repair and installation Orlando, Fl seriously. TPO, or thermoplastic polyolefin, is a popular roofing material that provides excellent protection from the elements. It's durable and resistant to punctures, wind and ultraviolet rays. Plus, it's an economical option for roofing projects.
When it comes to TPO roof repair and installation in Orlando, Fl , you can count on us to provide the best service in the business. We have extensive experience with this material and can handle any size job. We use the highest quality materials and the latest technologies to make sure your roof is properly installed and well-maintained. Plus, we provide full warranties on our services so you can have peace of mind knowing your roof is in good hands.
TPO Roof Repair & Replacement in Orlando, FL
TPO Roof Repair
When storms strike, sometimes objects land with enough force to cause punctures in a TPO roof membrane. Of course, these holes and tears need to be fixed right away using the right techniques. That's where heat-welded patches come in handy! Not only are they incredibly effective, but they help maintain the seamless appearance of your roof since they fuse the sheets together like pieces of a puzzle. Fortunately, we have the equipment and experience necessary to repair rips, tears, holes and burns quickly and without hassle—you'll be back in business in no time! So, if your TPO roof is in a state of utter disrepair, get in touch with Gravity Roofing for all your TPO roof repair needs in Orlando, FL.
TPO Roof Replacement
If your commercial roof is more than 15 years old, you better believe it's time to consider a new TPO roof! Usually when your commercial roof starts experiencing frequent leaking, that's a sure sign that it's seen its hayday. To know for certain whether or not you need TPO Roof Replacement in Orlando, FL, the best thing to do is call in an experienced and trusted Orlando commercial roof inspection team; then they'll be able to get down and dirty and tell you your options.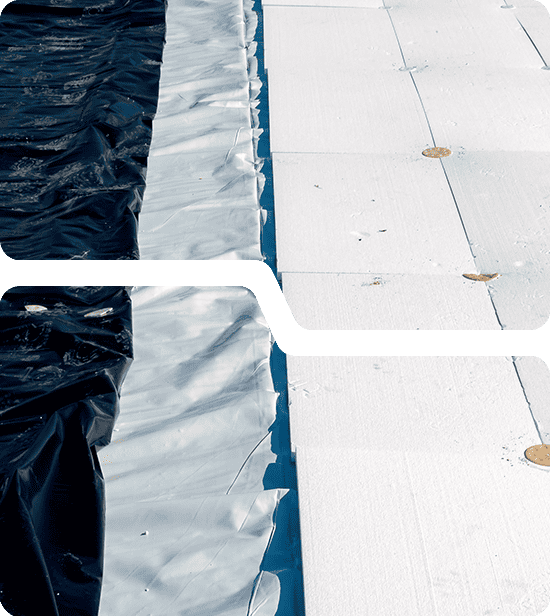 TESTIMONIALS
WHAT OUR CLIENTS SAYS?
Gravity roofing was such a pleasure to work with. They replaced the entire roof and all gutters. They went above and beyond to make sure our roof and accessories were the best quality and condition! We could not have asked for an easier process and great price. Taz and his team are at the top of our list for any future roof needs. Go with gravity roofing, you will not regret it!
Gravity Roofing did a fantastic job and we couldn't be any happier with the results!!
Very responsive. Trustworthy. Didn't just try to replace the roof. Affordable
Great experience! Steve Burns is the man! No BS!
Great communication and etiquette of work Taz did an inspection with pictures and showed us everything labeled to let us know what needed to be done, everything finished in a timely manner and fashion.
I would like to say that Taz is awesome!! He is knowledgeable and does his job well. Taz is very professional. May the Lord continue to bless him abundantly.
Great people to work with. Fast and professional. Answered all my questions. Was able to start and finish the roof with in a couple of weeks from when I signed.
john giangrossi
2023-02-02
I normally don't write reviews, however this one I believe is warranted. I called several roofing companies for estimates and wasn't getting any responses. I called Gravity roofing and spoke to Steve. He squared everything away on the phone and I had an estimate in my hand in no time. If the team that was to replaced my roof was anything like Steve, I wasn't going to be disappointed and I was absolutely right! Gravity Roofing are my guys from here on out without question.
Steve came out and did a thorough inspection of my roof. He was very Knowledgeable and gave me his recommendations. I would highly recommend Gravity Roofing.
Michelle Green
2023-01-17
Taz came to my home asked a few questions and gave me the recommendation on my roof. He took photos and showed me everything I needed to know. When he finished it was recommended I call my insurance company to file a claim as I had damages from the storm. He has also answered questions about the insurance company once they gave me the paperwork. I would recommend him to my family and friends because of his compassion and knowledge.
Gravity Roofing
TPO Roofing Company 
When it comes to outfitting commercial properties with new roofs, TPO roofing is a go-to option. Not only is this type of roof durable and cost-effective, but it's also composed of an innovative mix of ethylene-propylene rubber polypropylene that's fused together using a special polymerizing technique. So if you're looking for a roof that will stand the test of time and be easy on your wallet, then TPO roofing makes for a great investment. It's no wonder this material is consistently the top pick amongst building owners!